Hi everyone, Patrick here with another round of photos from the web store listings. Make sure to bookmark our New Arrivals page so you can be among the first to check out new listings! We're adding new products pretty frequently, like the rare Bach 65GH trumpet pictured above.
Olds Military model trumpet
This is a horn Trent is releasing from his personal collection. The detail on the bell is incredible, with the hammered finish and the engraving. This horn has been beautifully restored and plays great. You can find it here if it's still available for purchase. We have an Olds Military model cornet available too!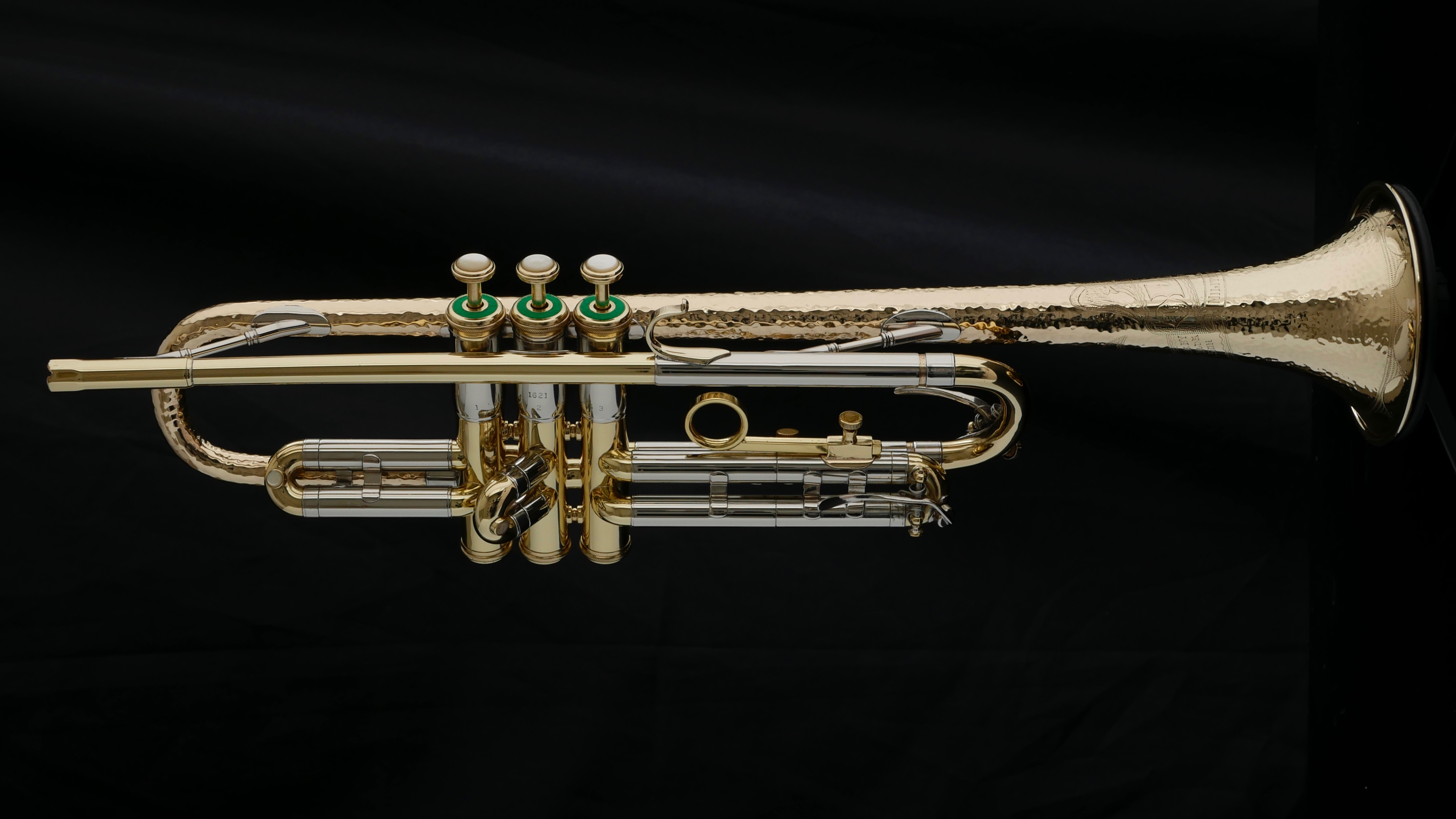 Adams A4, engraved
Here's another horn with incredible engraving, an Adams A4 that just came in for a customer. We're looking forward to hearing this one around town. Give us a call at 816-410-0826 if you're interested in buying an engraved Adams instrument.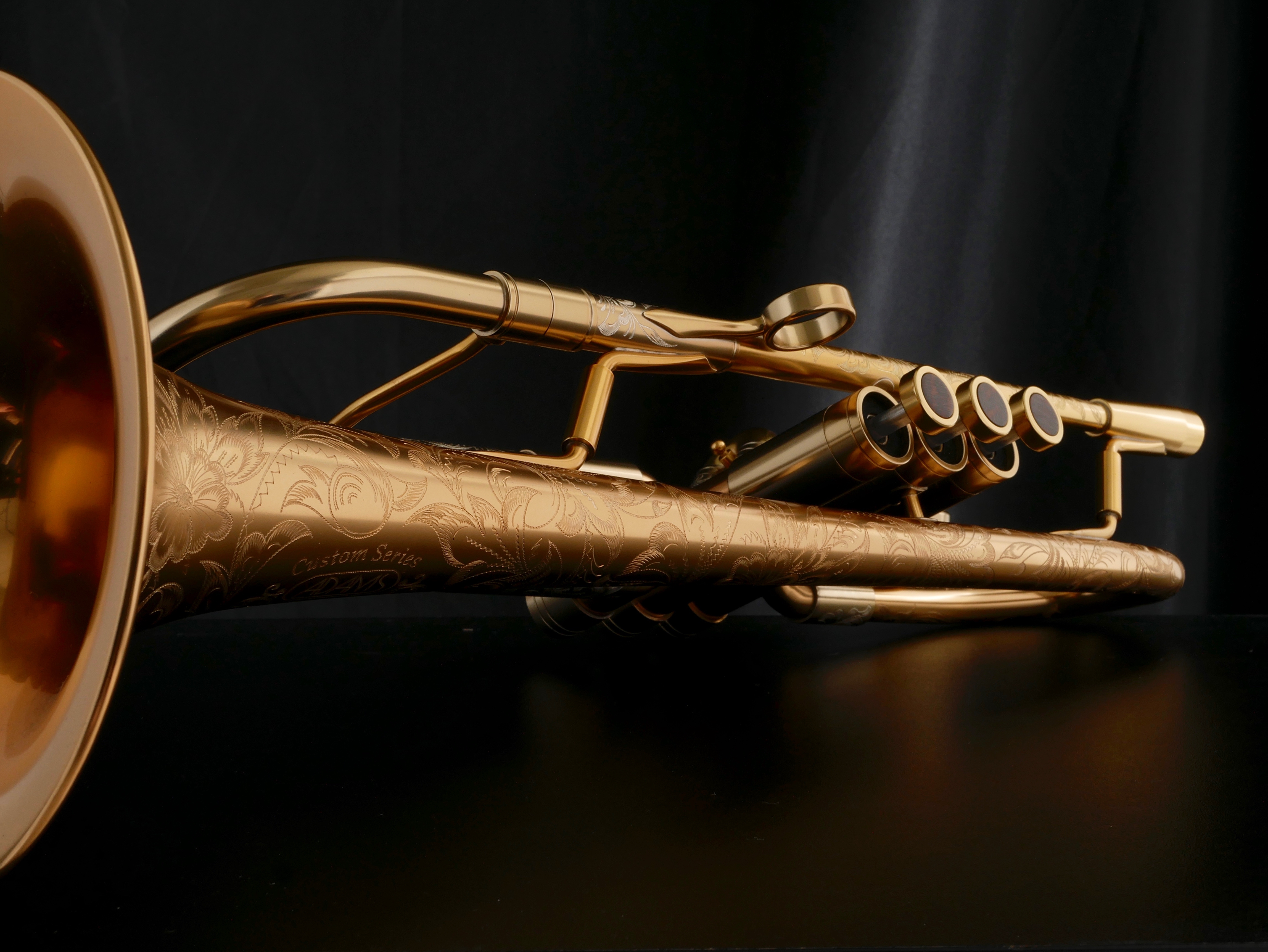 A4 Shepherd's crook model with gold plate!
Here's another sweet custom Adams A4, a shepherd's crook bell version with brushed gold plate and polished accents. You can order an A4 in a variety of awesome finishes through our "Build Your Own" listing here.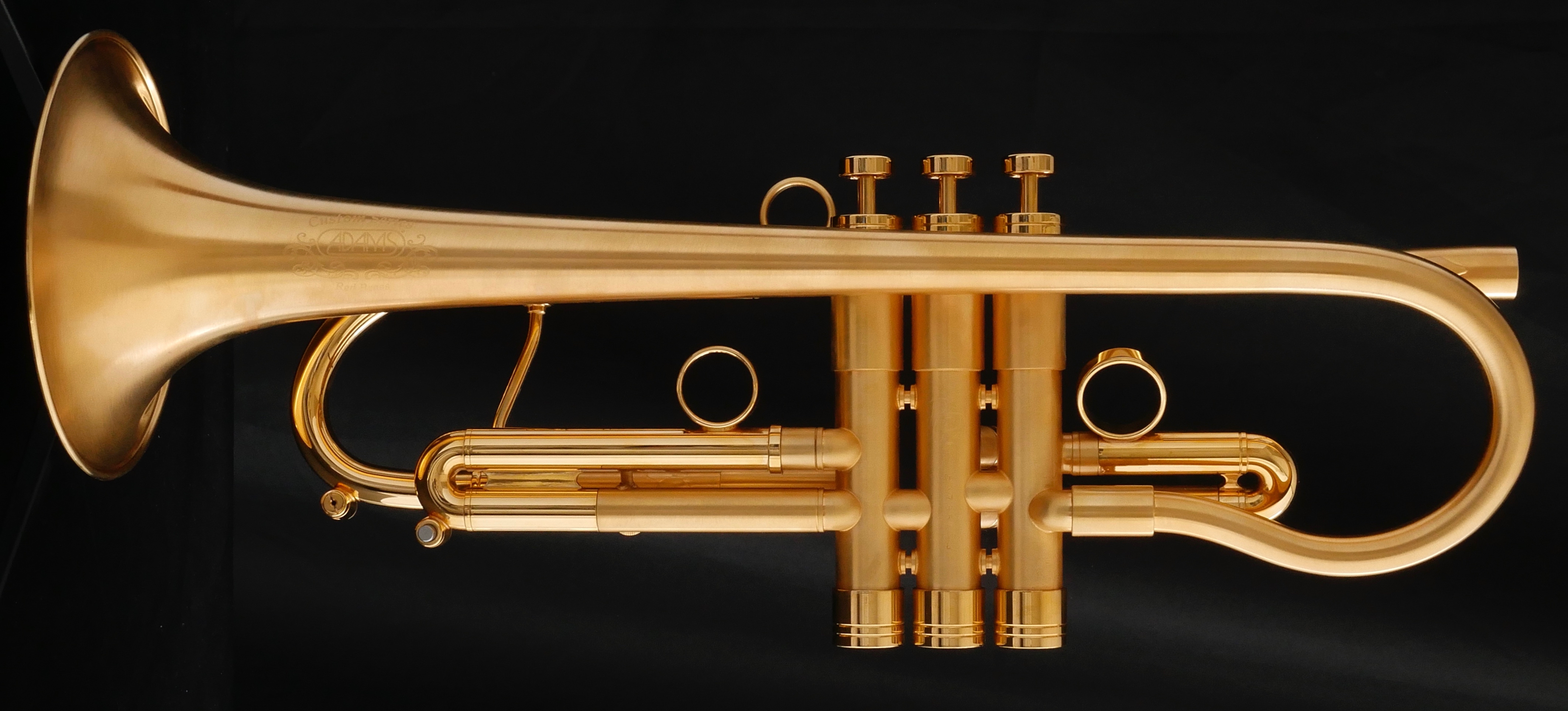 A couple ACB mouthpieces
This picture has a couple of our different mouthpiece blanks: our ultra-light 1 blank and the short modern blank for our FX series. The Papa FX is our biggest trumpet mouthpiece, the TA Screech is among our smallest. Not sure which mouthpiece is right for you? Send us an email at mpcsales@austincustombrass.com and we'll be happy to help!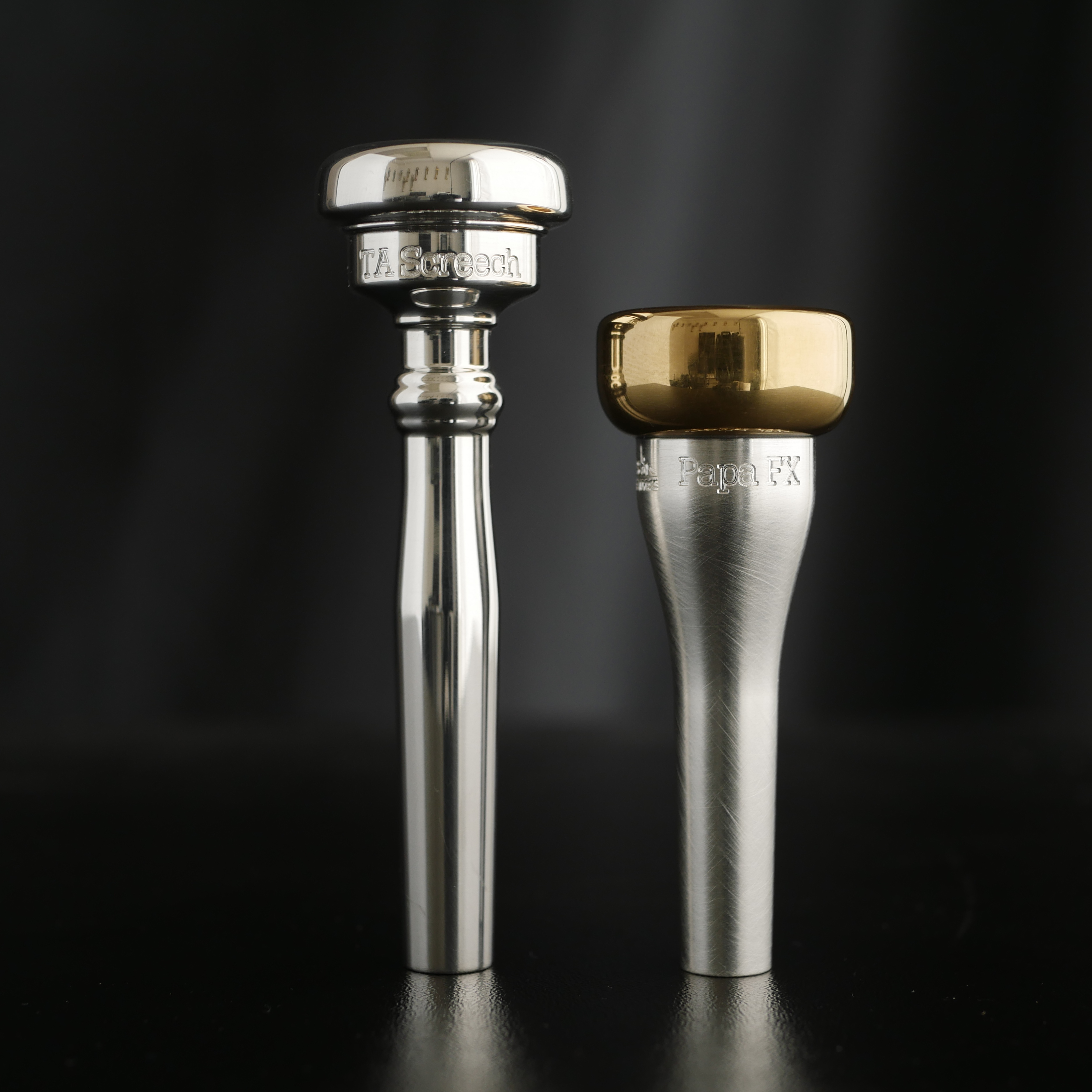 We also make our entire Standard Series as colorful acrylic tops. Here's a sampling of the colors we have available: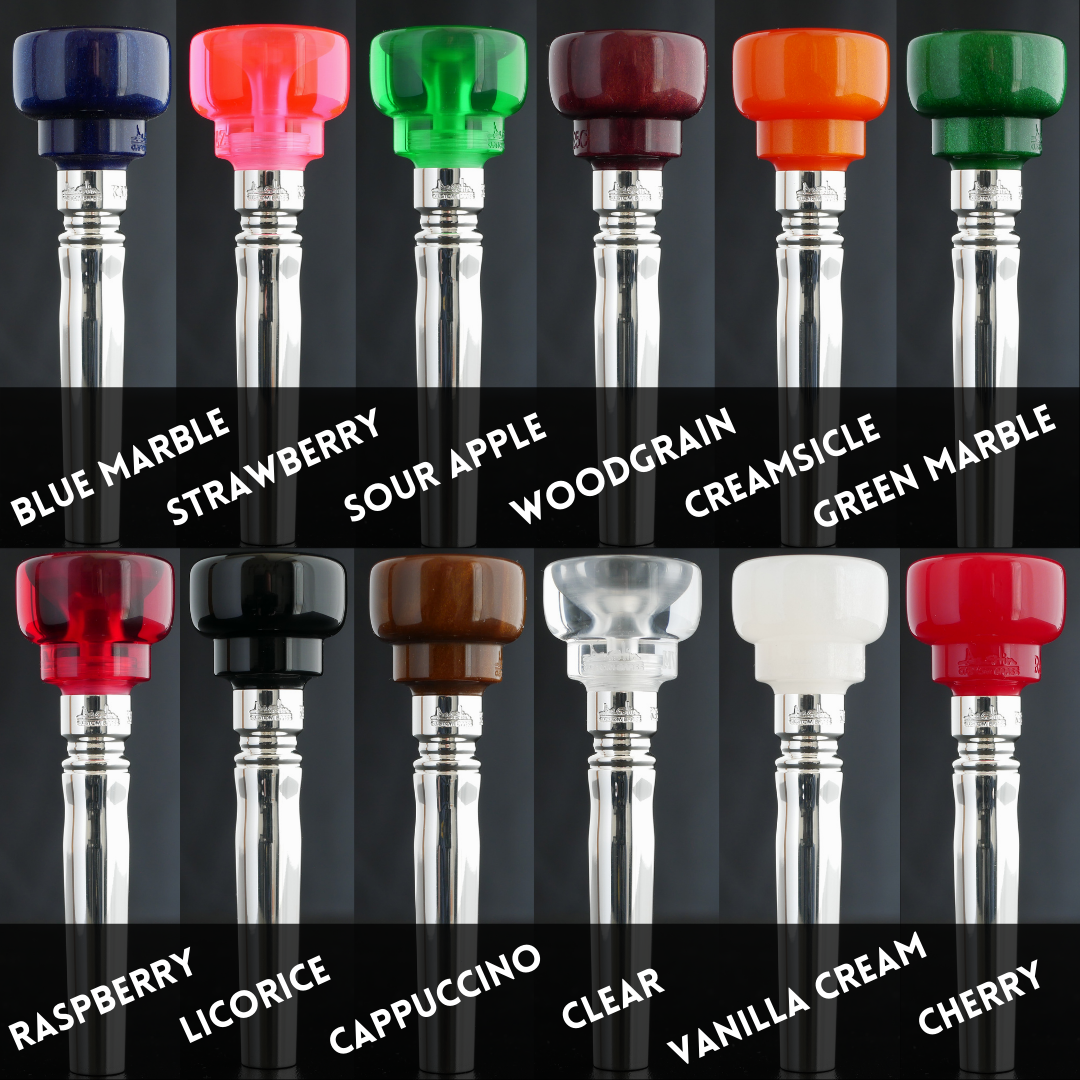 Shires CVLA
We're very excited to open up as a Shires dealer! This CVLA is the first horn we've received, with more on order. Our newest team member, Laura, plays Shires for her Bb and C trumpets. You can check out our new Shires page here.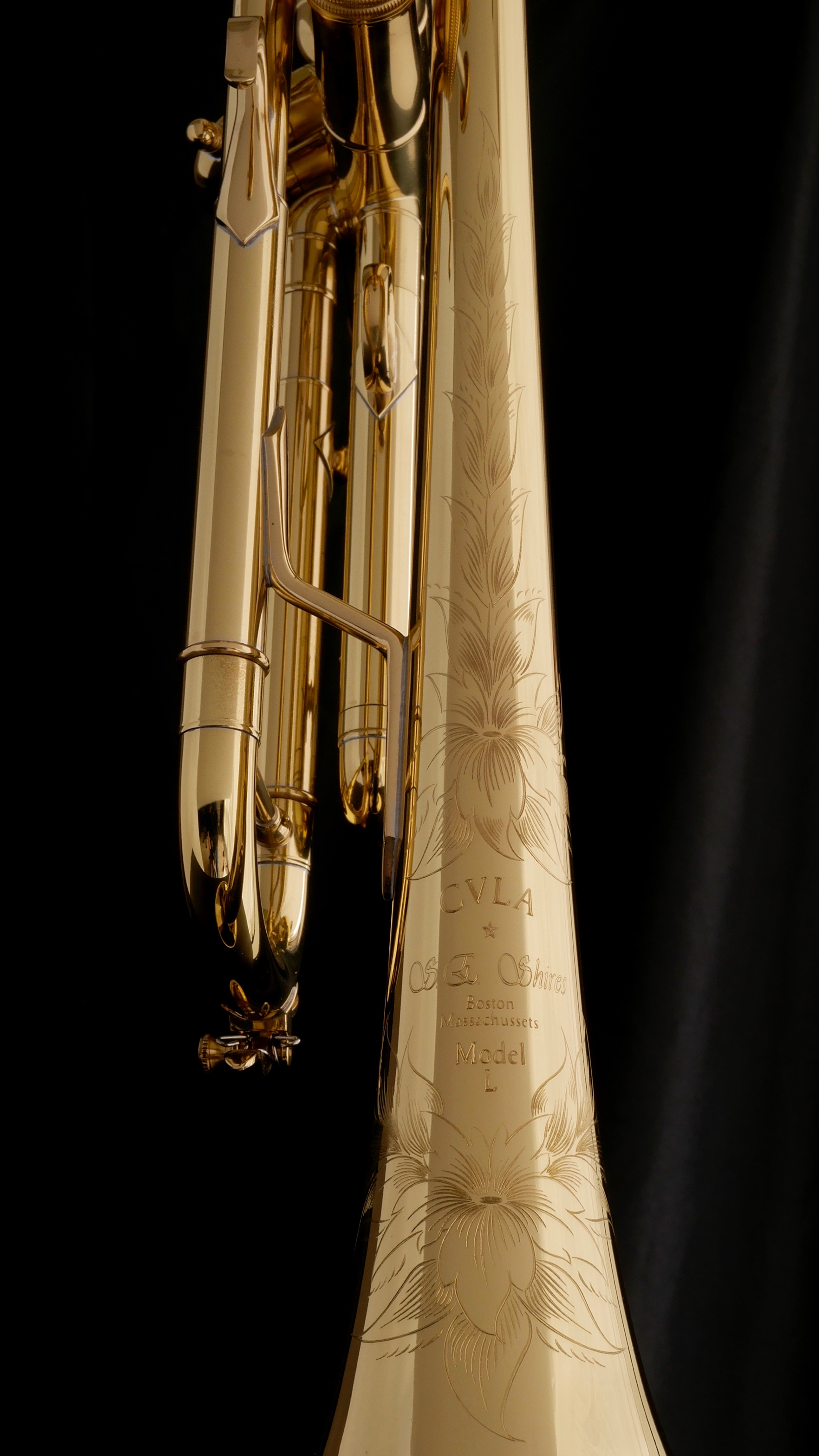 Adams A9 with abalone finger buttons
If you want to add some personalization to your Adams, their custom finger buttons are a great way to go. This A9 we recently sold on consignment came with two different sets of fancy buttons! If you want to upgrade the buttons on a horn you already have, you can order through our web store here.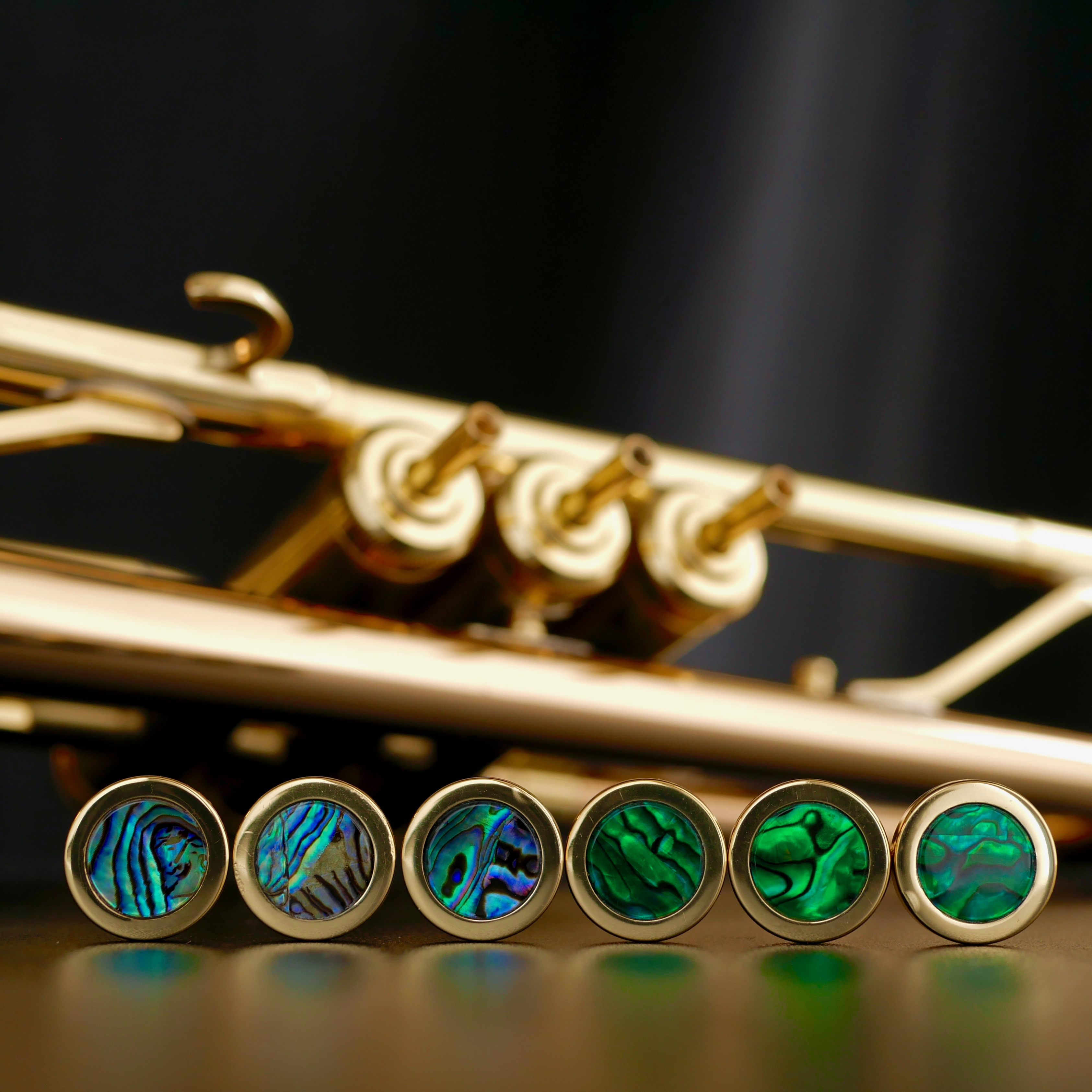 York Feather Touch cornet
This cornet has a super cool valve design, with adjustable spring tension! Unlike with typical valves, these actually stretch the spring on the downstroke. This horn has sold, but we have a lot of other vintage cornets available here, including a York Airflow.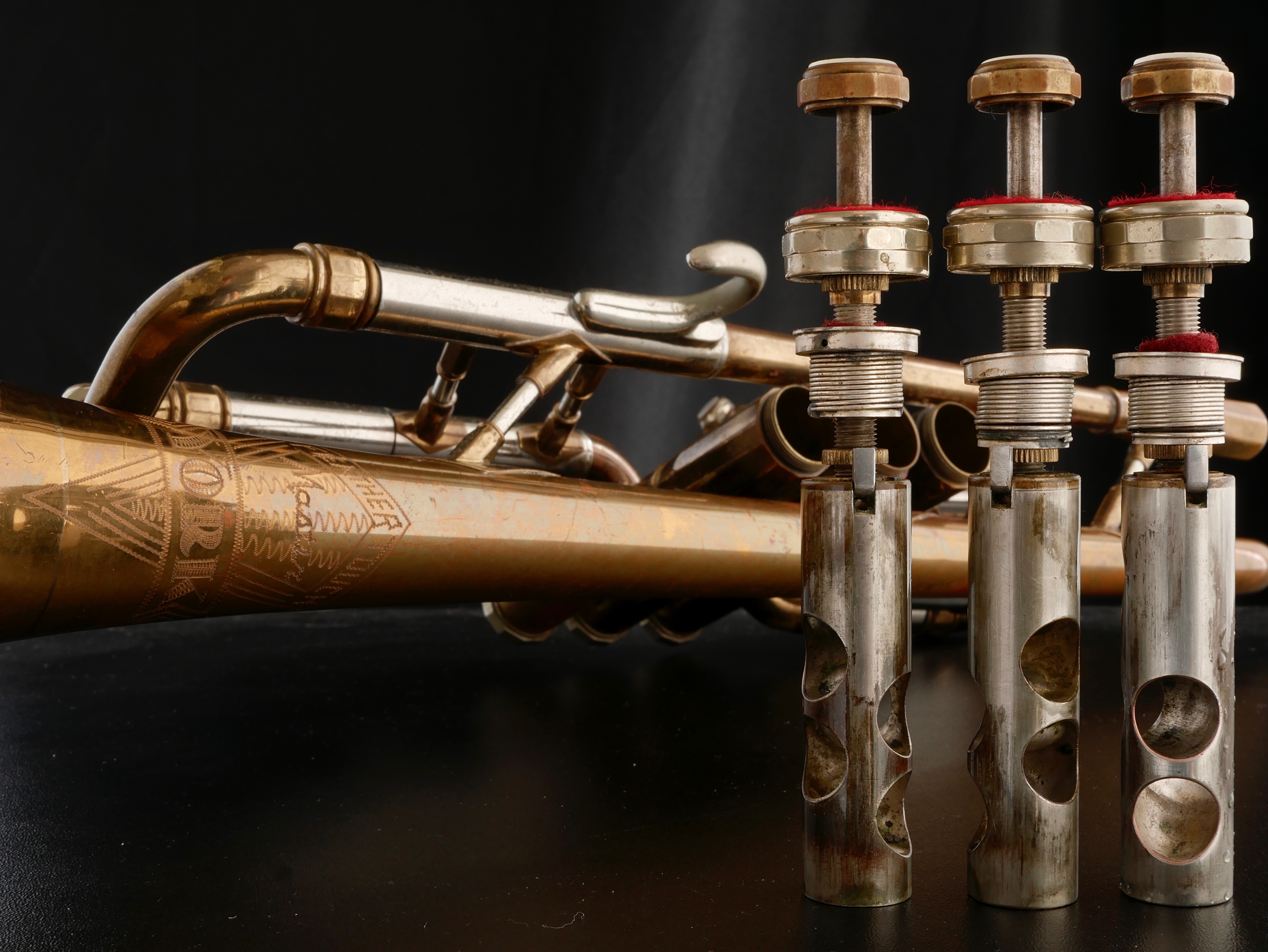 Make sure to check out all the other listings on the web store too, this is just a sample of the photos you'll find! You can also follow @austincustombrass on Instagram for frequent "trumpet eye candy" posts.
Recent Posts
Doublers everywhere!!! This is what hundreds and hundreds of doublers look like! Finally in!!! Now w …

So excited to announce that our Doublers should be in the shop (finally!) late next week! Thank you …

Use these coupons to save through 9/10!