Description
ACB KA Series Backbores - The Commercial Sound You've Been Waiting For!
Having the right backbore is a huge component of finding your perfect mouthpiece, especially in high pressure lead trumpet/commercial settings. Our KA Series backbores are designed to help you customize the sound and feel of your mouthpiece when matched with your favorite high-compression mouthpiece top.
If you want help choosing a backbore for your particular playing needs, please call our Mouthpiece Hotline at (781) 816-9664 and we'll be happy to assist you!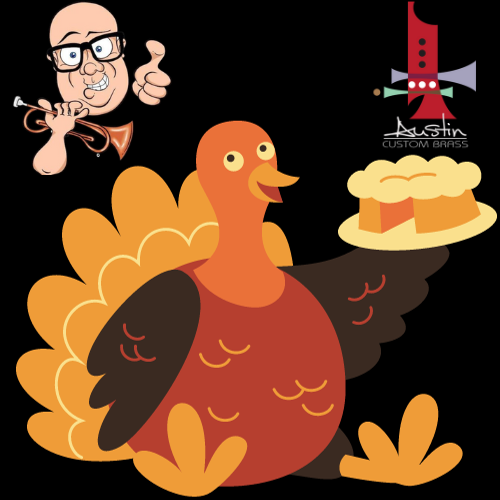 Here are some general descriptions of the KA Series backbores:
KA1: opens up ok, but stays tight through almost to the end.
KA2: opens up much more quickly after the throat.
KA3: opens up like KA1, but then opens up again like the KA2 at the end. It has for me, the most compression of the three backbores making it feel about one throat size smaller overall.

If you have additional questions, please send us an email!
Prior to ordering please check our Shipping and Returns policy.
Also note weight indicated in the ad is shipping weight not actual weight of the item.
Austin Custom Brass, ACB, Trent Austin, For sale, custom brass shop, custom trumpet, Kansas City, kc, kcmo, Trumpet, Cornet, Flugelhorn,We have mouthpieces equivalent to the Laskey 84D, Warbuton 2D, Denis wick, wick, Laskey 84B, Warbuton 2MD, Laskey 84C, Warbuton 2MC, Hickman GW, Bach 1X, Monette B1-1, 30's Bach NY1, Vincent Bach 1 mouthpiece, Laskey 80B, Haefer, Yamaha 16C4, Schilke 16C4, Bach Mount Vernon 1 1/4C, Curry 1.25BC, Bach 1 1/4C, Bach 1/4 C, Tilz 1 1/4CE, Monette B2, Monette B2S3, ACB 1.25C, MV 1-1/4C, Monette B2LD, Tilze 1 1/2E, Bach 1 1/2B, Monette B3, Curry 1.5BC, Warbuton 3MD, Bach 1.5C, Monette B3, Curry 1.5C, Warbuton 3MC, Bach 1.5C, Monette B3, GR 67, Monette B3L, Bach 1.5D, Mount Vernon 3C, GR 66.5, Mount Vernon 3B, BH3, Monette B4, Bach Mt. Vernon 3, Monette B4S, Bach Mt. Vernon 3D, Monette B4L, Bach 2 1/2C, Bach 3D/E, Curry 3DE., Monette B5L, Bach 3, Bach 3B, Monette B5, Bach 3, Warbuton 4MC, Schilke 14B, Monette B6s1, GR 65M, Pickett 5D, Monette BLM, GR 65M/S, Monette BL, GR 65S, Pickett 5E, New York Bach 5B, Pickett 5B, GR 74.7 MX, Bach 5B, Pickett 5C, Curry 5C, Monette B6, Giardinelli 7M, Bach 7D, Monette B7, Bach 7E, GR 64S, Giardinelli 7S, New York Bach 7, New York Bach 7B, Giardinelli 10M, M Shew 2, New York Bach 10 1/2C, Shew Yamaha Lead, Marcinkiewicz Shew 1, Giardinelli 10S, Schilke 14a4a, Monette B4L, Bach MV 3D, Marcinkiewicz Shew 1.75, Vintage Gustat Heim trumpet mouthpiece, Al Cass 1-27, Cat Anderson trumpet mouthpiece
View All
Close