Description
Made from genuine water buffalo leather, these fantastic mouthpiece pouches from Gard feature the ACB logo! Gard Bags is one of our favorite companies because of the excellent quality of their products. These pouches are well-made, sustainably crafted, and offer incredible durability. The workers are paid a living wage. Doesn't get much better than that! The inside of these mouthpiece pouches is lined with velvet. There's a belt loop on the back (and velcro as well) for ease of use.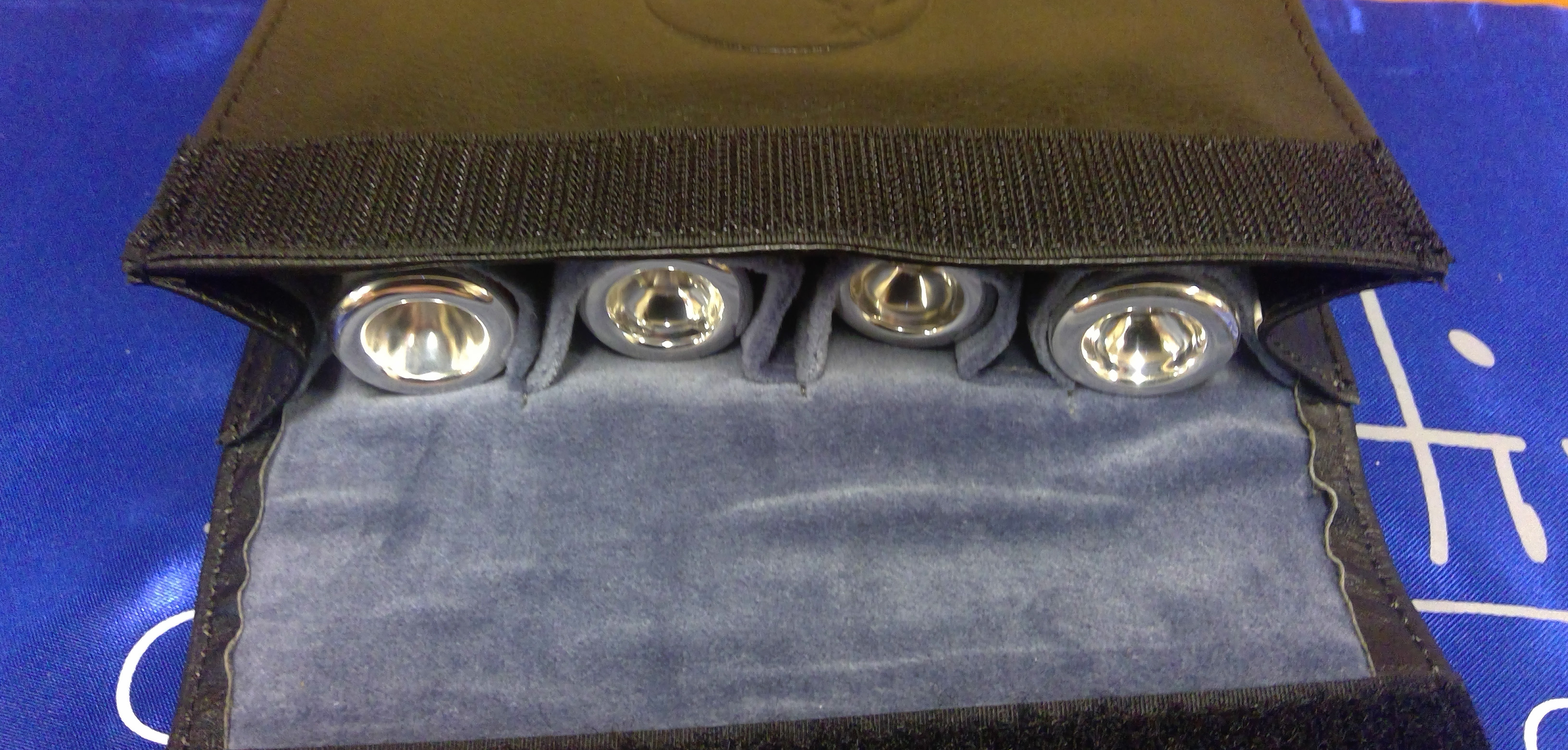 Specifications:
Quadruple capacity mouthpiece pouch for Trumpet/Trombone.
Leather exterior for long-lasting durability.
Interior lined with soft, imported velvet.
Belt loop and velcro stitched on back for ease of use.
Sold with no mouthpieces, but you can purchase one of our premium mouthpieces here!

If you have additional questions, please send us an email!
Prior to ordering please check our Shipping and Returns policy.
Also note weight indicated in the ad is shipping weight not actual weight of the item.
Austin Custom Brass, ACB, Trent Austin, For sale, custom brass shop, trumpet case, Kansas City, kc, kcmo, Flugelhorn case, gard, gard bags, guard, gig bag, best case,
View All
Close