Description
All-New Adams F5 Flugelhorn with full Copper bell!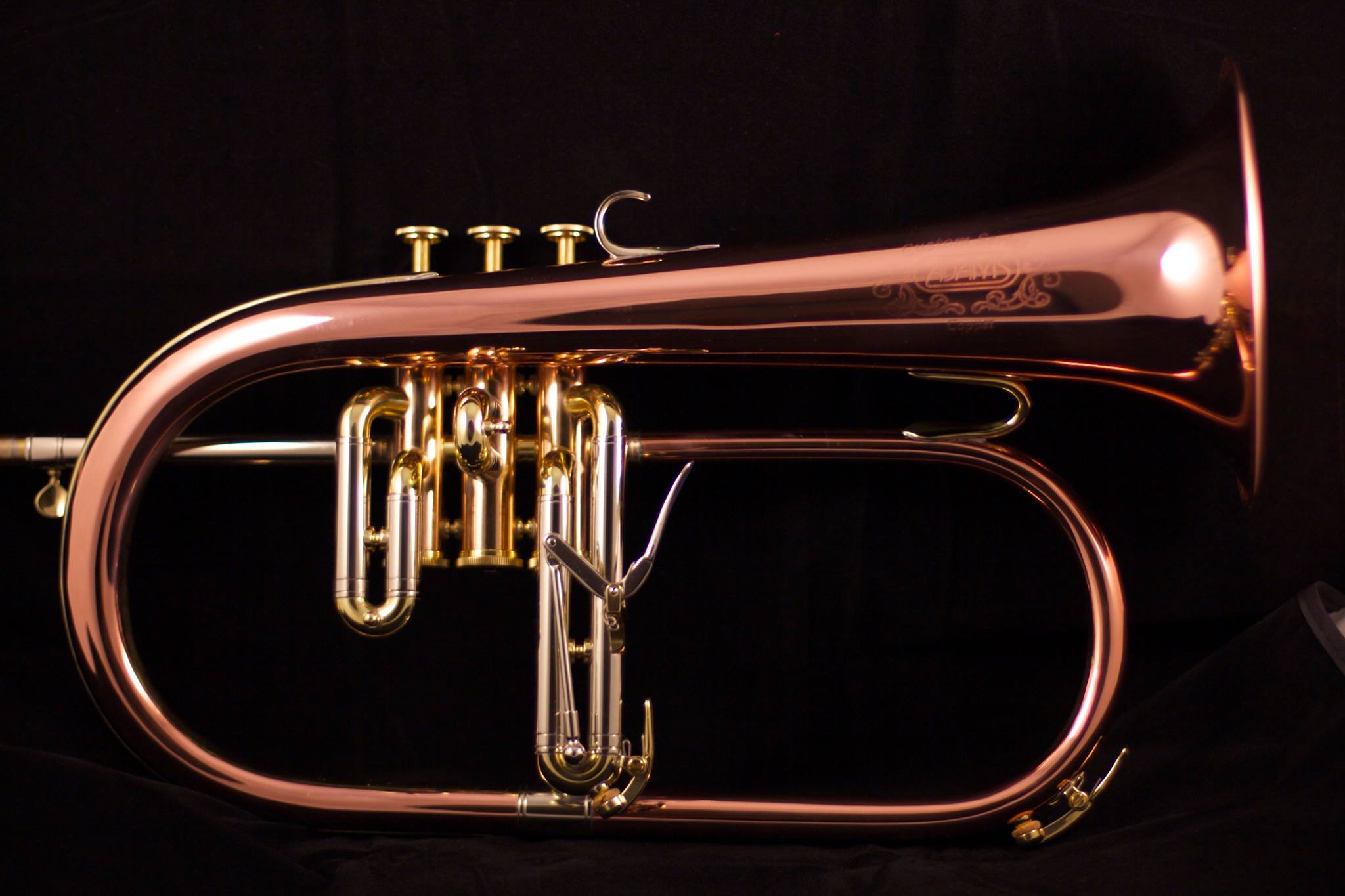 Check out this cool horn.
Full copper one piece bell, direct air flow valves with short throw, etc. The REAL deal!
Here's a video of the flugelhorn in action.... it sounds even better in person than on this raw, un-edited video clip!
Configuration = Copper Bell, 160mm diameter, Clear Lacquer, .50 Bell Thickness
Sold with Adams Gard case but no mouthpiece
(If you would like to order a mouthpiece, click here!)
If you have additional questions send us an email.
Prior to ordering please check our Shipping and Returns policy.
Also note weight indicated in the ad is shipping weight not actual weight of item.
Austin Custom Brass, ACB, Trent Austin, For sale, custom brass shop, custom trumpet, Kansas City, kc, kcmo, Trumpet, Cornet, Flugelhorn, Adams, Adams trumpet, Adamsfamily, mouthpiece, mouthpieces, custom mouthpiece, best trumpet, cheap trumpet, inexpensive trumpet, professional trumpet, pocket trumpet, tuba, euphonium
View All
Close