Description
Please note the instrument shown here is one of Trent's personal instruments but ACB is happy to Pre-Order you a DQ Picasso cornet! Check out the videos below and if you have any questions please do not hesitate to reach out!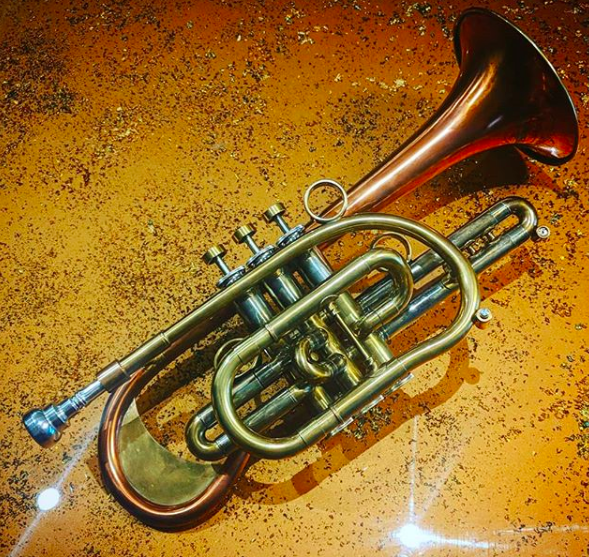 Initially built as a special order instrument, we liked this cornet enough that we decided to add it to the line of instruments. DQ's design idea was to mix the traditional elegant bends of a traditional cornet along with a modern flare that makes it all my own. The response of the instrument is very immediate with great tuning in all registers.
Specifications
Edwards Pistons
5″ Solid copper electroformed seamless bell
.465 bore
Over sized finger rings
Heavy top and bottom caps
If you have additional questions send us an email.
Prior to ordering please check our Shipping and Returns policy.
Also note weight indicated in the ad is shipping weight not actual weight of instrument.
View All
Close