Fantastic leather mouthpiece pouches from Gard featuring the ACB logo! In addition to incredible protection, these pouches are well-made, sustainably crafted, and the workers are paid a living wage. Doesn't get much better than that! The inside of these mouthpiece pouches is lined with velvet. There's a belt loop on the back (and vlecro as well) for ease of use.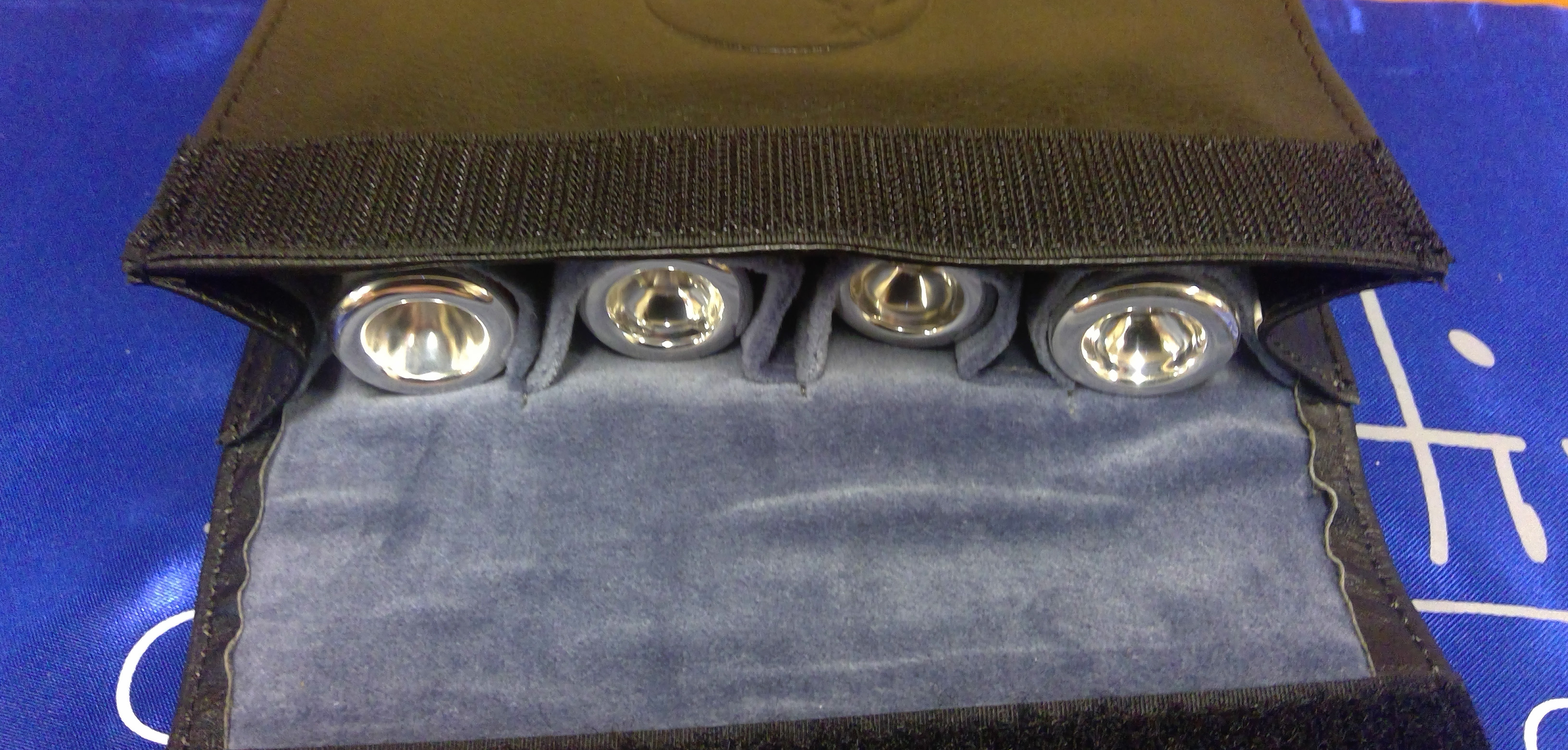 Quadruple capacity mouthpiece pouch for Trumpet/Trombone.
Leather exterior for long-lasting durability.
Interior lined with soft, imported velvet.
Belt loop and velcro stitched on back for ease of use.
Sold with no mouthpieces, but you can purchase one of our premium mouthpieces here!
Austin Custom Brass, ACB, Trent Austin, For sale, custom brass shop, trumpet case, Kansas City, kc, kcmo, Flugelhorn case, gard, gard bags, guard, gig bag, best case,
Product Reviews
4 Trumpet Mouthpiece Leather Pouch
Nice pouch, fine finish, holds 4 trumpet mouthpieces safely. Quality product/reasonable priced.
Good quality, inside sections fit different width mouthpieces easily, also enough room to keep a couple extra tops as well. Also love the inside fabric color!
Gard/ACB quad mouthpiece pouch
Just received this pouch. Well made quality product and the logo"s cool too. I love it. 5 stars!