Description
Introducing the Austin Custom Brass Fabrication ACB 5 Trumpet Mouthpiece
Many clients, educators, students, and fans of ACB asked me to design a great introductory mouthpiece for folks on a budget. I'm extremely proud to announce the newest development in the Austin Custom Brass series of Mouthpieces, the ACB 5!
The Fabrication series mouthpieces are made in the USA with the same industry-leading precision and CNC lathe technology as our Standard Series and custom mouthpieces. The only reason I can sell the Fab mouthpieces at this lower price is because I order literally hundreds of them at a time. This way there are no compromises in quality or "cutting corners" to save money - all the savings are from efficiency of machine time.
The Fab 5 is a mouthpiece I designed for the mass population out there. Most of my line is totally customized for the clients but this mouthpiece is only offered in silver plate, in a unique (only available in this piece) blank that optimizes resistance and projection. The Fab 5 works wonderfully for the developing trumpeter moving up from a stock 7C-type piece.
Configuration
Silver Plated
Unique "ACB" blank (mixing my ultra-light and Modern blanks) optimized for ideal response in conventional equipment
.650 inner diameter
medium c/d hybrid bowl shape with blended entrance into throat (a great efficient cup shape without it being shallow)
#26 Throat
custom medium sized backbore
This mouthpieces will most definitely make your students and your own playing "Ahead of the Class"... only available here at Austin Custom Brass!
Regards,
Trent Austin
Owner and Designer
Austin Custom Brass, LLC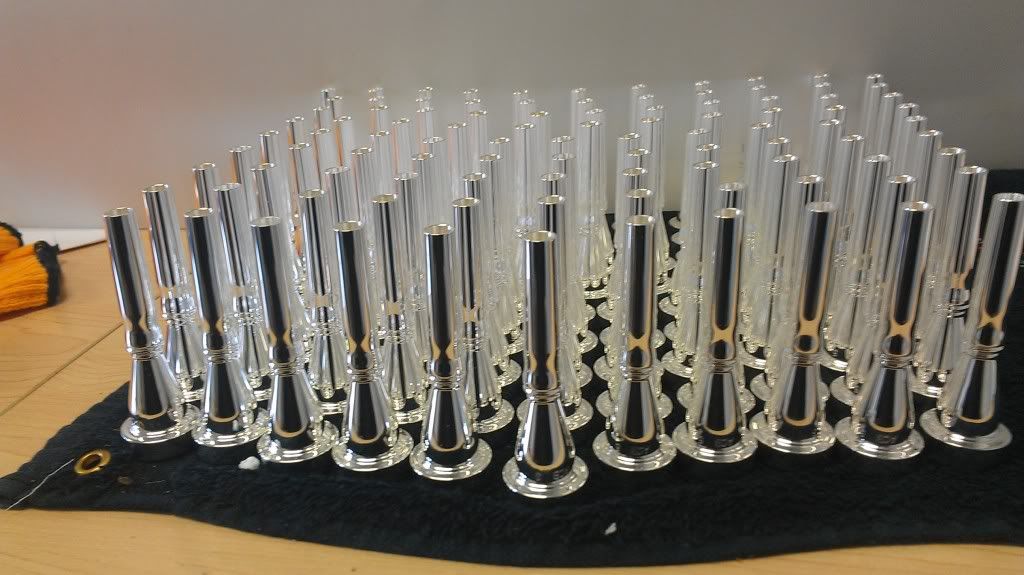 Call the Mouthpiece Hotline with questions or to place an order! +1-781-816-9664
If you have additional questions send us an email.
Prior to ordering please check our Shipping and Returns policy.
Also note weight indicated in the ad is shipping weight not actual weight of item.
View All
Close