Trent Austin: Principal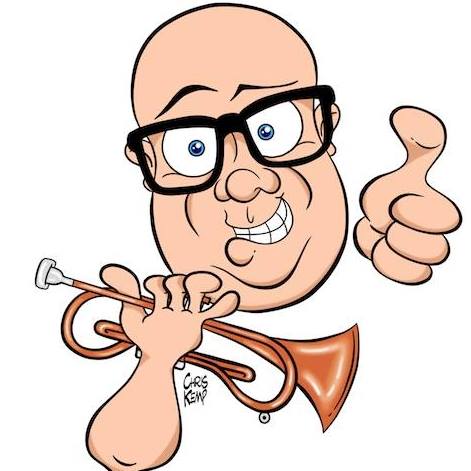 _______________________________
Celebrated trumpet artist, educator/clinician and entrepreneur, Trent Austin is a trumpeting Renaissance Man. His brilliant performances and recordings in both the jazz and classical music worlds, as well as packed-house Master Classes have garnered him rave reviews, awards and International acclaim.
A prodigy, in high school Austin performed at the opening of Euro-Disney and also was a featured performer at the 1992 Montreux Jazz Festival. He was selected first trumpet of the Maine All-State Music Festival and was awarded a full music scholarship to the University of New Hampshire to study classical trumpet. Austin's other early career awards include being named to the prestigious Berklee Grammy® High School Jazz Band in 1993 and designated lead trumpet of the 1995 Disney All-American Show Band. He was also a featured soloist at the 1996 Harmony Ridge Brass Festival and at the 1997 Lake Placid Institute of the Arts Seminar.
As an in-demand pro, Trent has performed with a lengthy list of music's Who's Who: Tony Bennett, Natalie Cole, Joe Williams, Clark Terry, Jack Jones, Bob Brookmeyer, Maria Schneider, Peter Erskine, Arturo Sandoval, Hal Galper, Dick Oatts, Marvin Stamm, Red Holloway, Jesse Davis, Dick Johnson, Kenny Werner, and Bob Wilber. For eleven years, Austin was a featured trumpet soloist with the famed Artie Shaw Orchestra. He is currently a first-call performer in the Boston Metro and Southern New England areas.
Austin has recorded 4 CDs. Trumpet 101 (2001), Two-Toned (2006), Meditations for Solo Trumpet (2009), and Trumpet 102 (2012). Each of these efforts demonstrates Austin's impeccable command of his instrument and marvelous artistic approach.
Trent has studied jazz improvisation privately with greats Jerry Bergonzi, Kenny Werner, Chuck Findley and engaged in extensive studies with Hal Crook and Charlie Banacos. His primary classical instructors include studies with Robert Stibler of the University of New Hampshire, Benjamin Wright of the Boston Symphony Orchestra, and with Edward Carroll, formerly musical director of the New York Trumpet Ensemble.
Fiercely dedicated to the cause and development of music and jazz education, Trent was a trumpet professor at the University of Southern Maine for 9 years and regularly provides clinics and Master Classes nationwide at various trumpet and brass conferences, including at the International Trumpet Guild Conference and other trumpet/brass conferences. Austin also maintains an active teaching studio in Kansas City, MO and worldwide online via Skype, providing trumpet and jazz improvisation lessons.
For booking information and rates please send Trent a note here.
Josh McDonald: Sales, logistics, and Mouthpiece consultant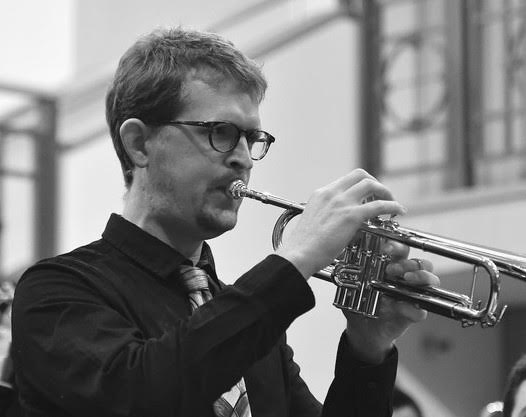 Josh has worked at ACB since 2015. Previously he served as the Coordinator of the Jazz Ensembles at Boston University, and has taught as an adjunct at BU, Old Dominion University, Thomas Nelson Community College, and Tidewater Community College. He is a member of NAfME, KKPsi, and Music Performance and Education, Inc. He is currently pursuing an MM in Music Education.
Josh is an active clinician and enjoys teaching and offering clinics. He has performed all over the country, and his compositions and large ensemble arrangements have been performed across the US, Germany, and Singapore. His edited volume on the last 100 years of the music of Black America is being published on an academic press in 2019. When not working, Josh enjoys collaborating with the SBS Fellowship, riding bikes with his wife, playing soccer, and Walden Pond… the place, not the book.
Kyle Lambert: Sales and instrument consultations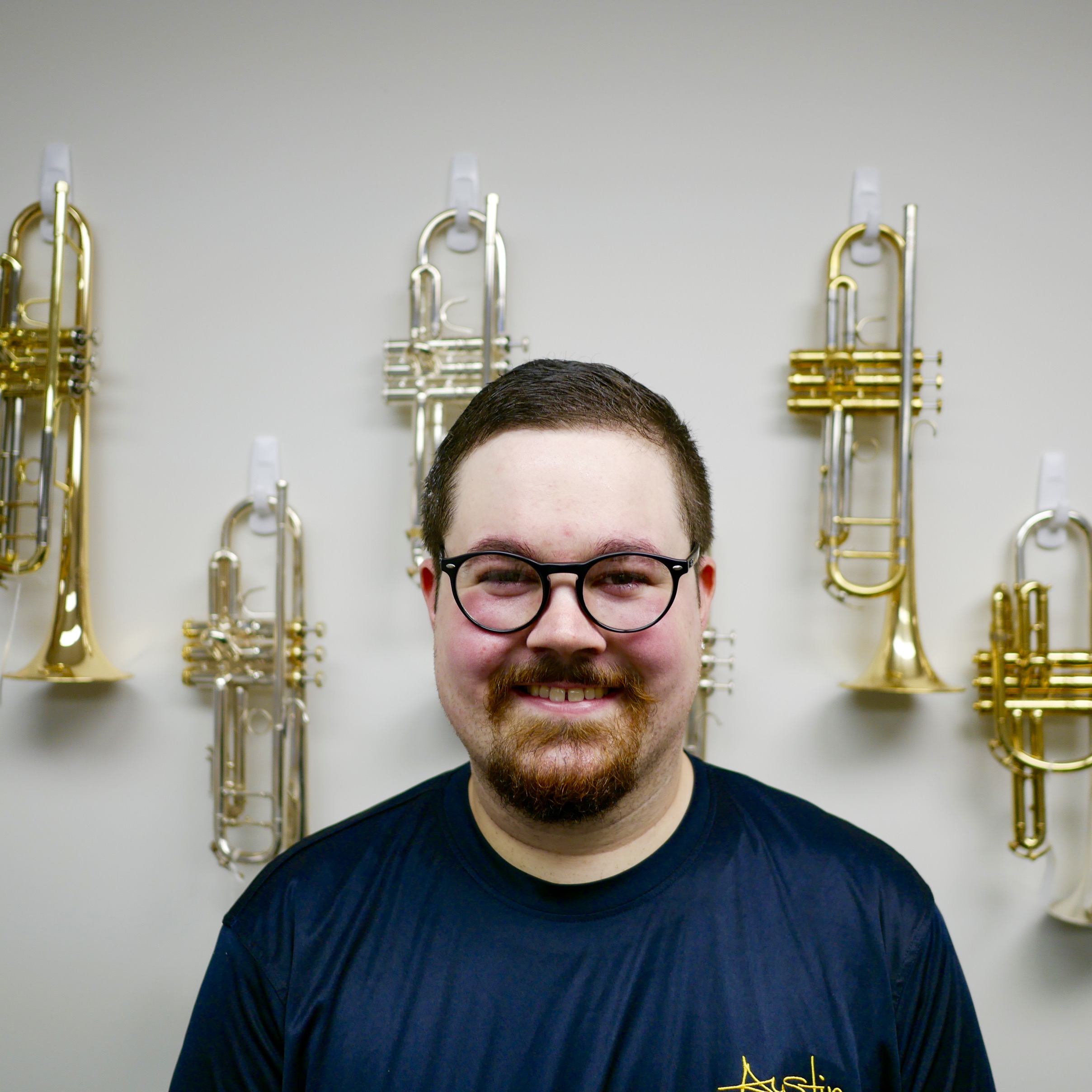 Kyle Lambert is a freelance trumpet player that grew up playing in the greater Boston area. He's been working at ACB since 2017. Awarded a full scholarship at the Berklee School of music he studied Music Education and Jazz Composition at the Berklee College of Music. Kyle's teachers included Greg Hopkins, Phil Wilson, Tiger Okoshi, George Garzone, and Darren Barrett, to name a few. Kyle's main focus in music is small group jazz. He started working in sales with the New Hampshire Liquor Commission, before becoming a full time employee at ACB! Currently, he resides in Kansas City, MO where he is slowly getting into the music scene, and digging every second of it!
Jon Kratzer: Sales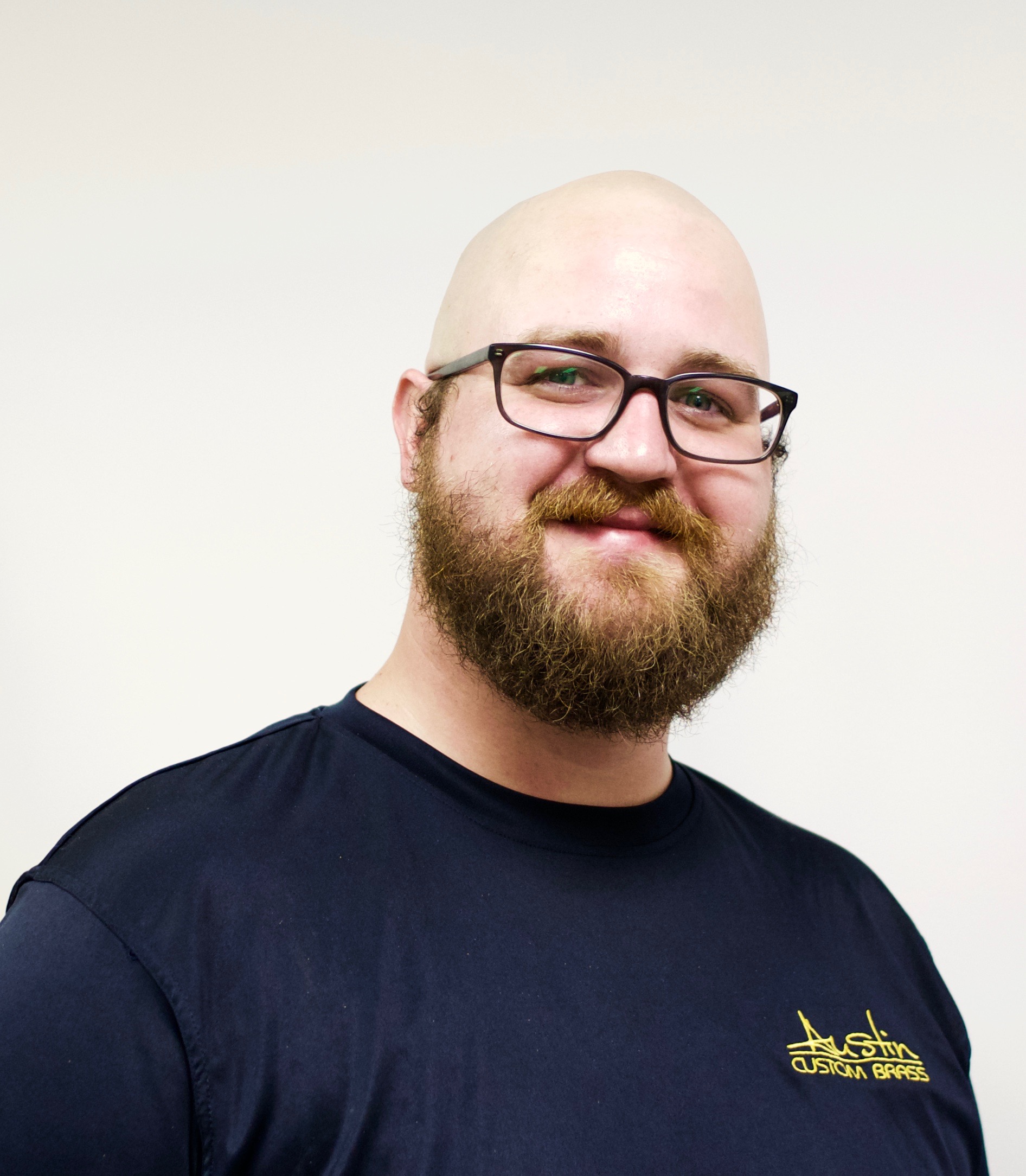 Jon's experiences have afforded him performances with the Orlando Philharmonic Orchestra, the North Carolina Symphony, the Oklahoma City Philharmonic, and the Kansas City Baroque Consortium. As a commercial musician, Jon has worked with: Ali Woodson of The Tempations, Greg Bonham, Bill Pinkney's Original Drifters, The Coasters, Herb Reed's Platters, Russian Comedian Yakov Smirnoff, The Texas Tenors, The Las Vegas Tenors, Finis Henderson, Kenny James, Earl Turner, Tony Tillman, Amy Grant, Michael W. Smith and many more. John holds a BM from Oklahoma City University, an MM from University of Missouri Kansas City, and is currently pursuing his DMA.