Description
JP851 Pro Deluxe Double Trumpet Fiberglass case in black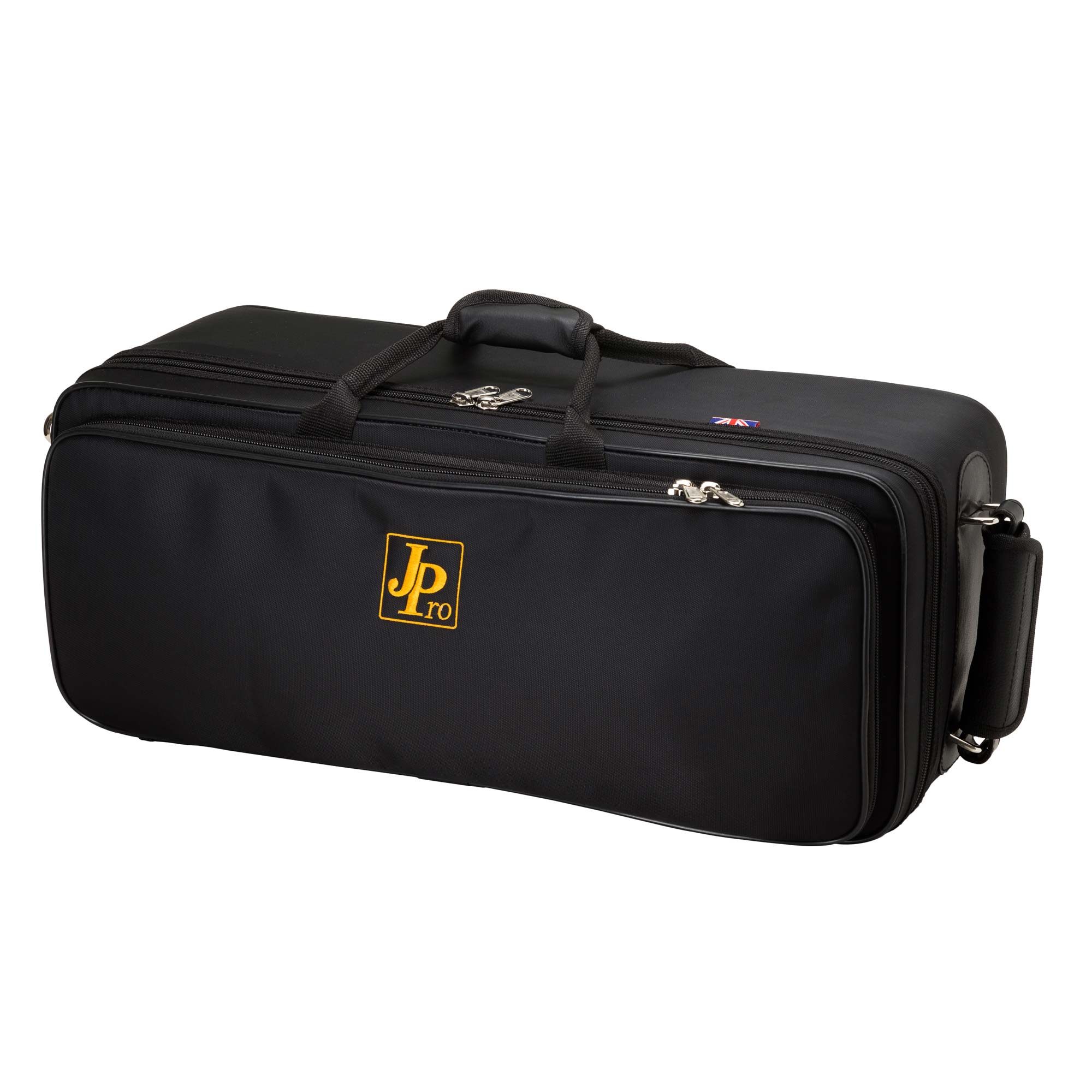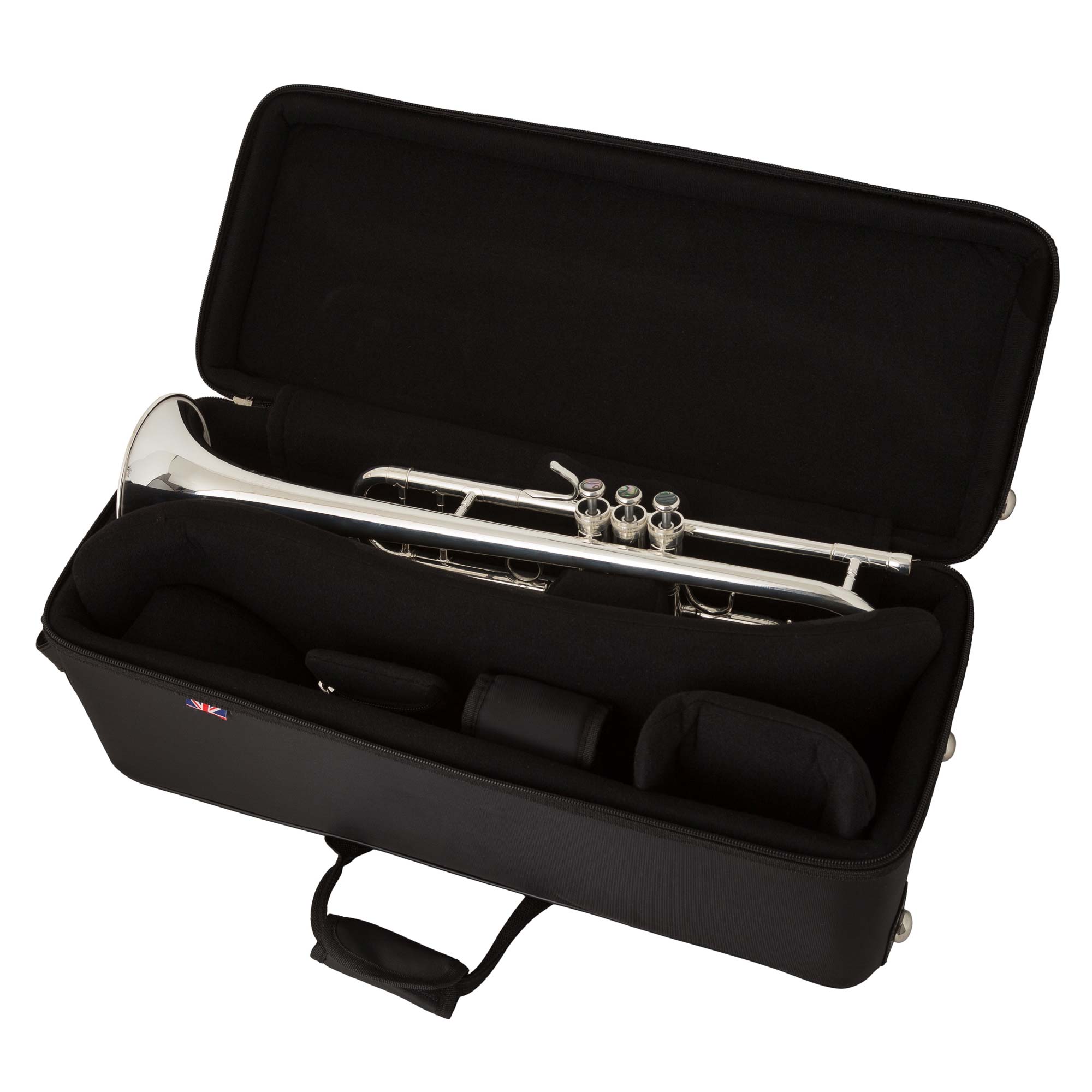 (Please note the trumpet is not included)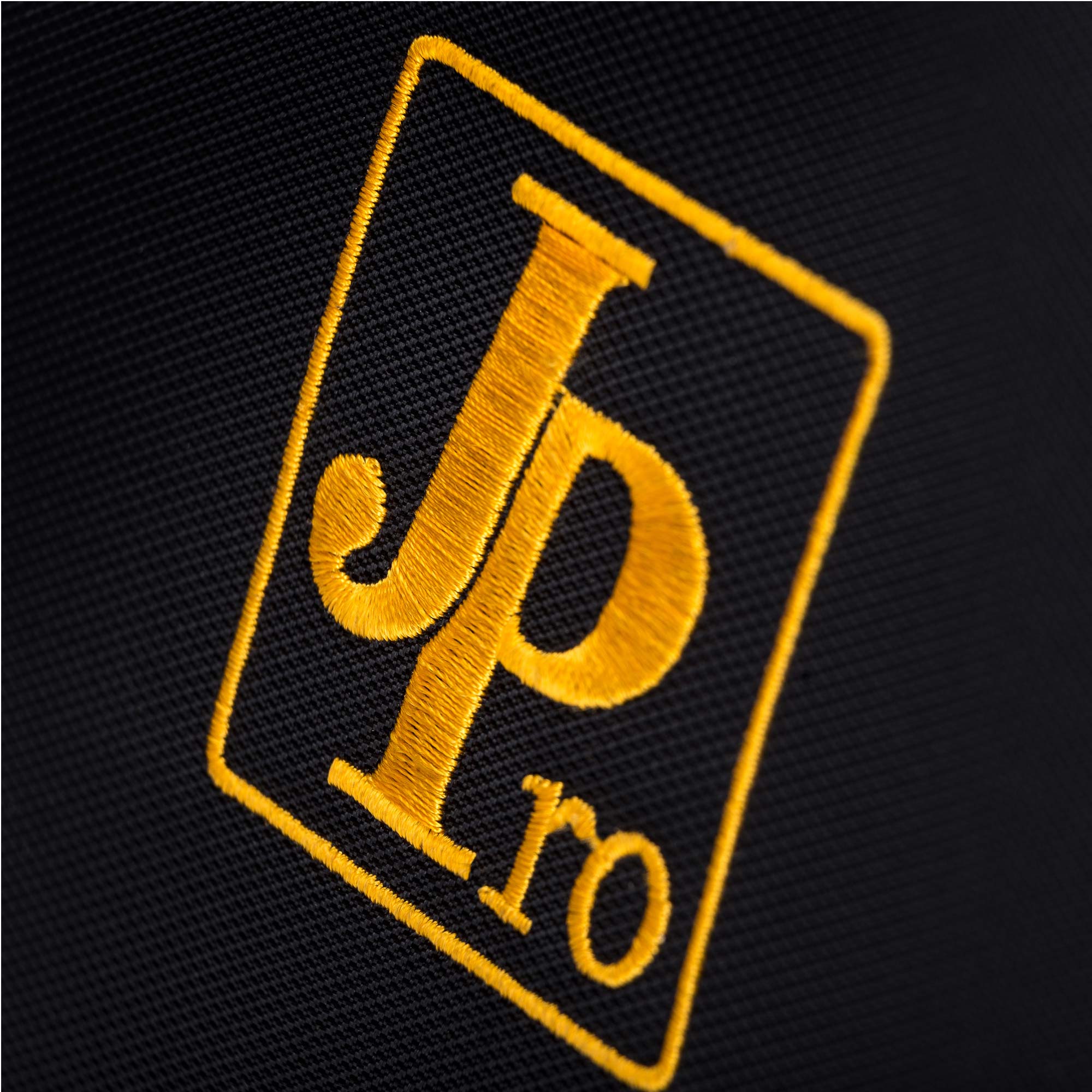 JP851 Pro Double Trumpet Case
The JP851 Pro Double Trumpet Case is our flagship pro level case for keeping your instruments as safe as they can possibly be. Constructed from lightweight fiberglass, the rigid structure will protect your trumpets from dents, scratches and and even more serious damage. Attractively styled, the JP851 Pro double trumpet case also has a number of ergonomic features which sets it apart from the competition. The case features backpack straps for comfort, as well as several storage pouches both internally (suitable for small accessories and mouthpieces) and externally (suitable for sheet music). Finally a number of adjustable padded blocks enable players to customise the case to provide the best protection for their specific model of trumpet. A high quality finish including YKK zips and strong stitching can be found throughout.

If you have additional questions send us an email.
Prior to ordering, please check Return Policy.
Also note weight indicated in the ad is shipping weight not actual weight of the item.
Austin Custom Brass, ACB, Trent Austin, For sale, custom brass shop, custom trumpet, Kansas City, kc, kcmo, Trumpet, Cornet, Flugelhorn, Adams, Adams trumpet, Adamsfamily, mouthpiece, mouthpieces, custom mouthpiece, best trumpet, cheap trumpet, inexpensive trumpet, professional trumpet, pocket trumpet, tuba, euphonium, dizzy, dizzy bell, dizzy bell trumpet, Adams, Amati Denak, Cerveny, Amrein, B.A.C., BAC, Bach, Baumann, Beck, Benge, Besson, Blackburn Trumpets, E.K. Blessing, Brasspire, Brass Sound Creation, Tomomi Kato, Calicchio, Callet, Cerveny, Chicago Brass Works, C.G. Conn, Couesnon, Courtois, Antoine Courtois Paris, D.E.G., Dynasty, Willson, Weril, Destino by Doc Severinsen, Dobberstein, Gerd Dowids, Eclipse Trumpets, Edwards Instruments, Egger Instruments, Exbrass, Flip Oakes Wild Thing, Finke, First Brass, Freebell, Galileo Brass, Getzen, Haagston, Harrelson Holton, Hub van Laar, Thomas Inderbinen, JA Musik Group, Vogtlaendische Musik, B&S Challenger, Schagerl, Scherzer, Joseph Sternberg, Jupiter, Kanstul, King, Micheal Kordick, Kroeger Trumpets, Hans Kromat, Kuehnl & Hoyer, Laetzsch, Lawler Trumpets, Lechner, Josef Lidl, Manchester, Manchester Brass, Marcinkiewicz, Martin Committee, MAX Trumpet by Charles Colin, Donald Miles, Monette, Josef Monke, Morrison Digital Trumpet, Besson, Musik Spiri, NM Project, F.E. Olds, Phaeton, Puje, Ricco-Kuehn, Ricco Kuhn, Schagerl, Schilke, Martin Schmidt, Scodwell, Henri Selmer Paris, Shaffer, Smith-Watkins, Stomvi, Straub, Taylor Trumpets, Thein Brass, V-Raptor by Bob Reeves, Romeo Adaci, Warburton, Denis Wedgwood, E.M. Winston, Yamaha. We have mouthpieces equivalent to the Laskey 84D, Warbuton 2D, Denis wick, wick, Laskey 84B, Warbuton 2MD, Laskey 84C, Warbuton 2MC, Hickman GW, Bach 1X, Monette B1-1, 30's Bach NY1, Vincent Bach 1 mouthpiece, Laskey 80B, Haefer, Yamaha 16C4, Schilke 16C4, Bach Mount Vernon 1 1/4C, Curry 1.25BC, Bach 1 1/4C, Bach 1/4 C, Tilz 1 1/4CE, Monette B2, Monette B2S3, ACB 1.25C, MV 1-1/4C, Monette B2LD, Tilze 1 1/2E, Bach 1 1/2B, Monette B3, Curry 1.5BC, Warbuton 3MD, Bach 1.5C, Monette B3, Curry 1.5C, Warbuton 3MC, Bach 1.5C, Monette B3, GR 67, Monette B3L, Bach 1.5D, Mount Vernon 3C, GR 66.5, Mount Vernon 3B, BH3, Monette B4, Bach Mt. Vernon 3, Monette B4S, Bach Mt. Vernon 3D, Monette B4L, Bach 2 1/2C, Bach 3D/E, Curry 3DE., Monette B5L, Bach 3, Bach 3B, Monette B5, Bach 3, Warbuton 4MC, Schilke 14B, Monette B6s1, GR 65M, Pickett 5D, Monette BLM, GR 65M/S, Monette BL, GR 65S, Pickett 5E, New York Bach 5B, Pickett 5B, GR 74.7 MX, Bach 5B, Pickett 5C, Curry 5C, Monette B6, Giardinelli 7M, Bach 7D, Monette B7, Bach 7E, GR 64S, Giardinelli 7S, New York Bach 7, New York Bach 7B, Giardinelli 10M, M Shew 2, New York Bach 10 1/2C, Shew Yamaha Lead, Marcinkiewicz Shew 1, Giardinelli 10S, Schilke 14a4a, Monette B4L, Bach MV 3D, Marcinkiewicz Shew 1.75, Vintage Gustat Heim trumpet mouthpiece, Al Cass 1-27, Cat Anderson trumpet mouthpiece
View All
Close