Description
Starter C Trumpet Bundle! Get everything you need to get started with C trumpet playing (or to find a fantastic C on a budget)! Includes the following:
Brasspire Unicorn 1000C in silver plate
ACB MV3C mouthpiece in traditional blank (silver plate)
Denis Wick Aluminum Straight Mute
Hercules Trumpet Stand
Ultra Pure Cleaning Kit
The Brasspire C trumpet is a fantastic value!
The Brasspire 1000C features a large .462 Bore, a red brass bell with nice semi-flat bead, and great slide rings. It was designed by Kei Aruga, chief engineer of the MAC corporation Japan.
This is IMO the perfect C trumpet for the occasional player, the student looking for their first C trumpet, and the player who doesn't want to deal with all the alternate fingerings needed to make a traditional C trumpet play in tune. This horn is really incredible. If you need a C trumpet for church work, brass quintet, orchestra gigs, or solo playing but you don't play enough C trumpet to justify $2,000-3,000, you need to check out the Brasspire 1000C.
Specifications
Key:C

Bore size:.462" (11.73 mm)

Bell size:4.92" (125 mm)

Red brass leadpipe

Two piece red brass bell

Two piece valve casings (all yellow brass)

Nickel silver main tuning slide legs

Special shaped mouthpiece receiver

Special shaped finger buttons

Stainless pistons

Vertical 3rd slide stop

Main, 1st, & 3rd finger rings

Standard lever-style water key (main tuning slide)

Silver plated

Semi-hard case included (styrofoam case, comes with shoulder & backpack straps)
Features
Standard Pro C Trumpet design, but with a large bell.

Free blowing, with a brilliant sound.

Nickel silver main tuning slide legs for a crisp, clear sound.

Special shaped mouthpiece receiver conveys the vibration of the mouthpiece in a musical instrument efficiently

Good for the student who is specialized in classical music, and professional musicians with occasional need for a C trumpet.
Our popular ACB MV3C mouthpiece helps achieve the ideal C trumpet sound
I have often wondered why you see the eBay auctions of Bach Mount Vernon 3C mouthpieces routinely sell for $400 or more. Is there something special and different about these pieces over a traditional 3C? Well... the answer I found out was YES! I am now offering this custom mouthpiece in my line for a lot of reasons but mostly because it sounds so great! It is a bit bigger all-around (as seen in the overlay) than the traditional 3C. For me it feels a smidge smaller than a 1-1/2C. I also put my MO backbore (smaller symphonic shaped) and a #26 throat in this mouthpiece. The sound shape is tremendous and rich.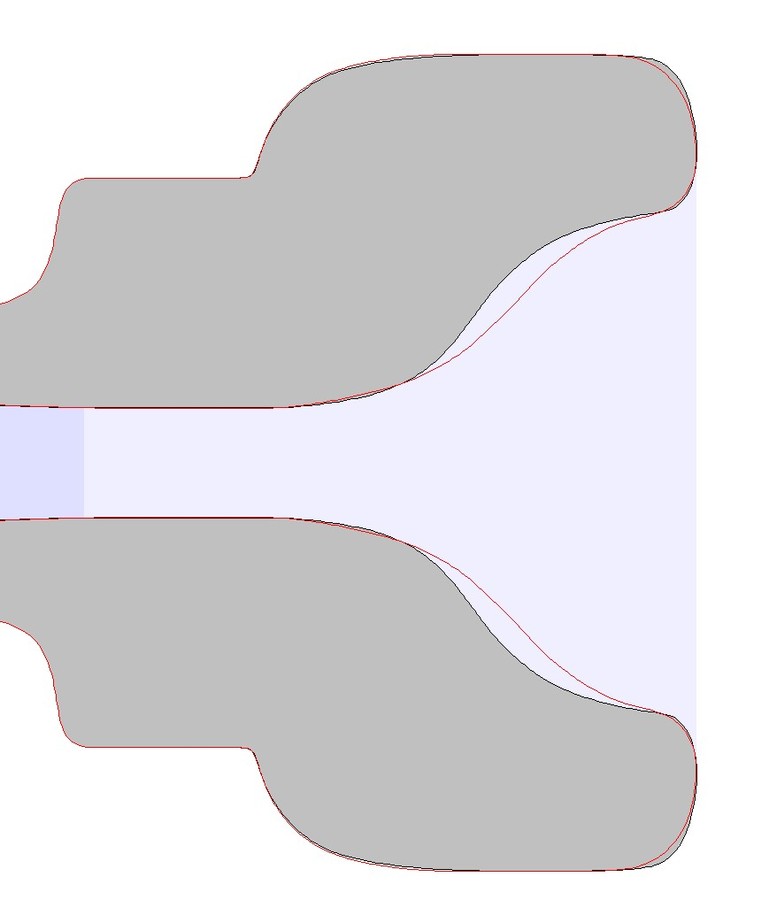 Excellent accessories will take your performance to the next level:
The Denis Wick aluminum straight mute is a great place to start (or expand) your straight mute collection. This is one of the most widely used straight mutes on the market, with a classic straight mute sound.
A trumpet stand is essential for orchestral work, and if you're switching back and forth between Bb and C you'll want a secure place to set the horn you're not holding at the time. The Hercules stands are great; we use them to display instruments here at ACB!
Keeping your new C trumpet clean and well lubricated will keep you sounding your best. The Ultra Pure care kit has everything you need to keep your trumpet working smoothly.
If you have additional questions, please send us an email!
Prior to ordering please check our Shipping and Returns policy.
Also note weight indicated in the ad is shipping weight not actual weight of the items.
View All
Close