Product Overview
My #1 selling mouthpiece at ACB!
The ACB MV 3C Special Trumpet Mouthpiece
I have often wondered why you see the eBay auctions of Bach Mount Vernon 3C mouthpieces routinely sell for $400 or more. Is there something special and different about these pieces over a traditional 3C?
Well... the answer I found out was YES!
Check out the overlay below for a comparison of my standard 3C (in red) to the ACB MV 3C: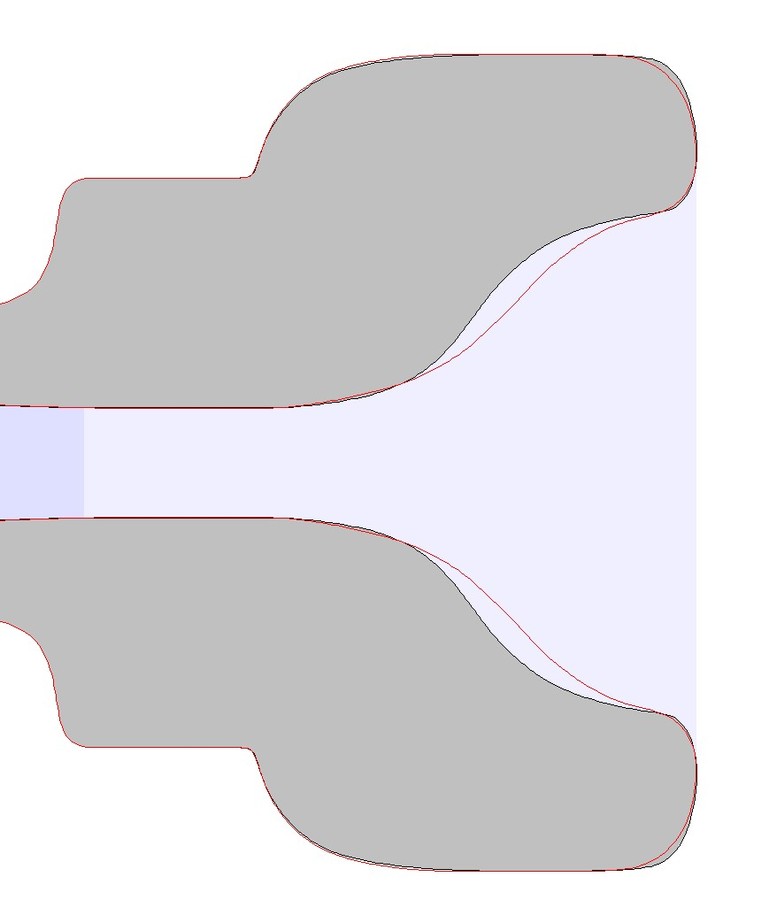 As you can see, there are some differences in the rim, the entrance to the throat, and especially in the cup shape and volume.
I am now offering this custom mouthpiece in my line for a lot of reasons but mostly because it sounds so great! It is a bit bigger all-around (as seen in the overlay) than the traditional 3C. For me it feels a smidge smaller than a 1 1/2C. I also put my MO backbore (smaller symphonic shaped) and a #26 throat in this mouthpiece. The sound shape is tremendous and rich.
Order one today and hear for yourself why the MV 3C has become the most popular mouthpiece we sell here at ACB!
Check out some of the customer reviews below, like this one from Dieter Zimmerer:
"The ACB MV3C was my first ACB mouthpiece. Since then I must have had about 12 different ACB mouthpieces. Some are gone and about 8 are left here. They are all extremely good mouthpieces and get some playing time here and there, but the ACB MV3C gets by far the most playing time. It's just a super mix between full sound, great attack, easy playability and efficiency."
All non-standard blank ACB pieces are custom orders and take 4 weeks.
Call the Mouthpiece Hotline with questions or to place an order! +1-781-816-9664
If you have additional questions send us an email.
Prior to ordering please check our Shipping and Returns policy.
Also note weight indicated in the ad is shipping weight not actual weight of item.
Austin Custom Brass, ACB, Trent Austin, For sale, custom brass shop, custom trumpet, Kansas City, kc, kcmo, Trumpet, Cornet, Flugelhorn, Adams, Adams trumpet, Adamsfamily, mouthpiece, mouthpieces, custom mouthpiece, best trumpet, cheap trumpet, inexpensive trumpet, professional trumpet, vintage, pocket trumpet, tuba, euphonium, dizzy, dizzy bell, dizzy bell trumpet, case, trumpet case, triple case, mv3c
Reviews