Description
My #1 selling mouthpiece at ACB!
I have often wondered why you see the eBay auctions of Bach Mount Vernon 3C mouthpieces routinely sell for $400 or more. Is there something special and different about these pieces versus a modern 3C?
Well... the answer I found out is YES!
The only problem was that the rarity and price of the vintage Mt. Vernon 3C mouthpieces made them inaccessible to most players. The ACB MV 3C makes this sought-after design available again, at an affordable price.
Check out the overlay below for a comparison of my standard 3C (in red) to the ACB MV 3C: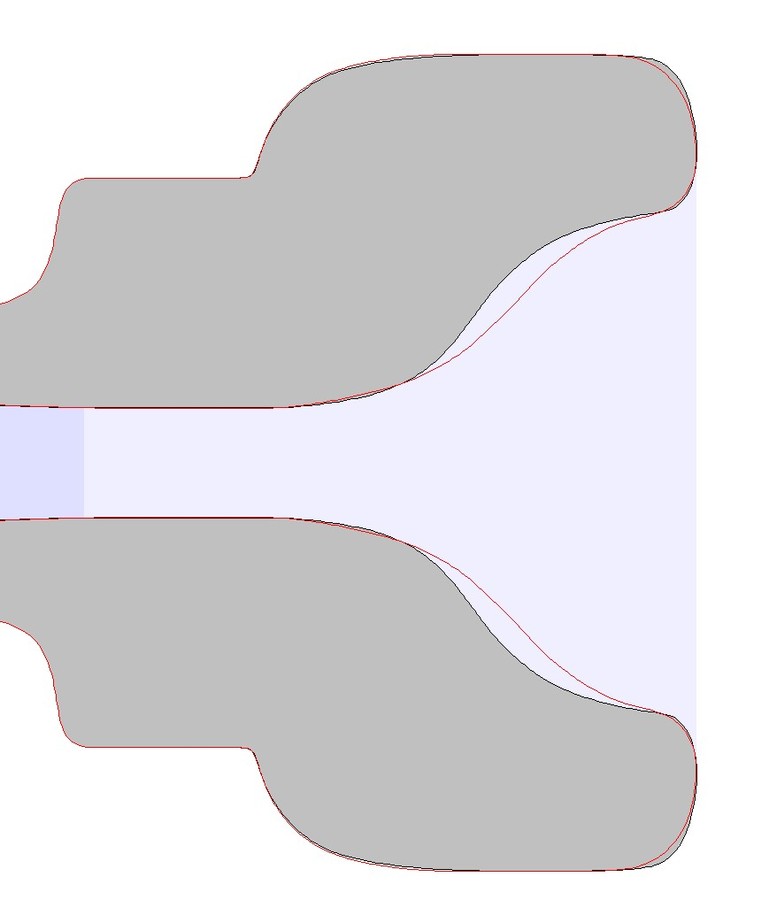 I started this design by scanning four different Mt. Vernon Bach 3C mouthpieces, then combined their best aspects into my ACB MV 3C design. As you can see there are some differences in the rim, the entrance to the throat, and especially in the cup shape and volume. The MV 3C is a bit bigger all around than the traditional 3C. For me it feels a tiny bit smaller than a 1 1/2C, with an exceptionally comfortable rim.
I've matched this top with my MO backbore (medium-open, smaller symphonic shape) and a #26 throat. The resulting sound is tremendously rich!
Although this mouthpiece is a little bigger overall than a traditional 3C design, it actually has great efficiency. Many customers have mentioned the great brilliance and core to the sound in the upper register, as well as improved response at softer dynamics throughout the whole range of the horn. Attacks are clean, crisp, and reliable. You can check the reviews below to see what some of our customers were playing before making the switch to an ACB MV 3C.
You can customize the tone a bit more through your choice of outer blank (the most popular choices on this piece are our standard, traditional, and modern blanks). All non-standard blank ACB pieces are custom orders and take 4 weeks.
If you're thinking about a new mouthpiece in the 3C-1 1/2C range and you want a great all-around option, experience for yourself why the MV 3C has become our best selling mouthpiece at ACB!
If you have additional questions send us an email.
You can also call our Mouthpiece Hotline with questions or to place an order! +1-781-816-9664
Prior to ordering please check our Shipping and Returns policy.
Also note weight indicated in the ad is shipping weight not actual weight of item.
Austin Custom Brass, ACB, Trent Austin, For sale, custom brass shop, custom trumpet, Kansas City, kc, kcmo, Trumpet, Cornet, Flugelhorn, Adams, Adams trumpet, Adamsfamily, mouthpiece, mouthpieces, custom mouthpiece, best trumpet, cheap trumpet, inexpensive trumpet, professional trumpet, vintage, pocket trumpet, tuba, euphonium, dizzy, dizzy bell, dizzy bell trumpet, case, trumpet case, triple case, mv3c
View All
Close