Austin Custom Brass Protective Trumpet Silk bag in blue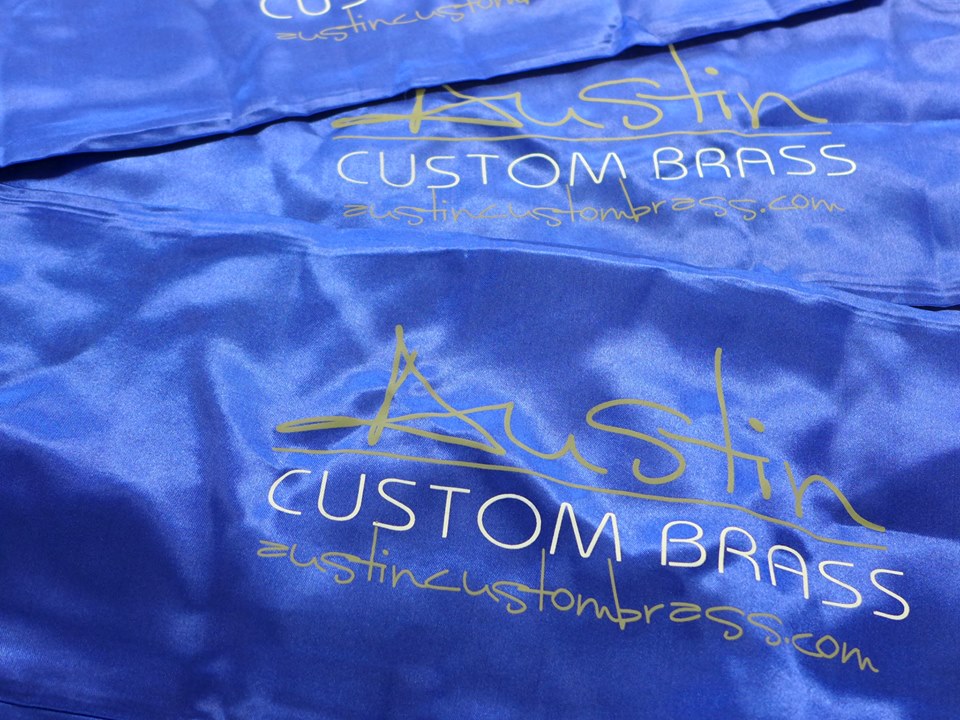 Protect your horn from scratches inside your case and protect your case from any nasty moisture leaks from your horn with out stylish and beautiful ACB Silk bags.
Product Reviews
These work great for my Bb, C and picc! Can't wait for a flugel sized one!
ACB Silk Protective Bag For Trumpet
This Is An Inexpensive And Stylish Way To Protect Your Instrument. Extremely Well-Made And Allow Your Instrument To Be Protected From Unwanted Scuffs And Marks. A Must Have!
Austin Custom Brass Silk Trumpet Bag
If you spend time practicing and giging where do find the time to keep the tools' looking as good as your playing. Here's the next tool I've found. These silk covers keep the "bling" showing. Think of it this way "How much is your time worth?" If it takes an hour to flush, clean and polish then you want it to last. No case is totally air tight. So oxidation will occur. These bags I've found make that hard work last 2 to 3 times longer. Add the time up if you have a collection, mine's at 35 horns. I consider it an investment in time gained to put towards practice or finding the next gem to acquire.
Austin Custom Brass Silk Trumpet Bag
This is a gotta have product. If your like me you probably wrap your horn before putting it in a case or gig bag. This is a more professional way of taking care of the horn. The bag fits snug enough not to be too bulky in your case or gig bag. It'll keep it clean and free from tarnish. Now I just got to get enough for the rest of my collection. Great price to.
Good silk bag for trumpet and Austin Custom Brass logo looks so shiny and gorgeus in the blue, love this. Thanks Trent
This is a nice little luxury bag that protects your horn while giving it an upscale look. I hope ACB makes these for flugelhorns soon.